4 September 2023
SANTS News – August 2023
Monthly native title updates
Native title win for the Wilyakali people
This week, the Wilyakali people had their native title rights and interests recognised at a Federal Court ceremony near Mannahill, 360km northeast of Adelaide.
The determination covers around 9,200 sq km and stretches from the NSW border on both sides of the Barrier Highway to areas near Mannahill.
Wilyakali Aboriginal Corporation chair, Glen O'Donnell, said the Wilyakali people would never forget August 28.
"We've got a lot of elders that have gone before us that are no longer here but were here in spirit – this we were able to recognise today."
Walka Wani's native title reversed over Oodnadatta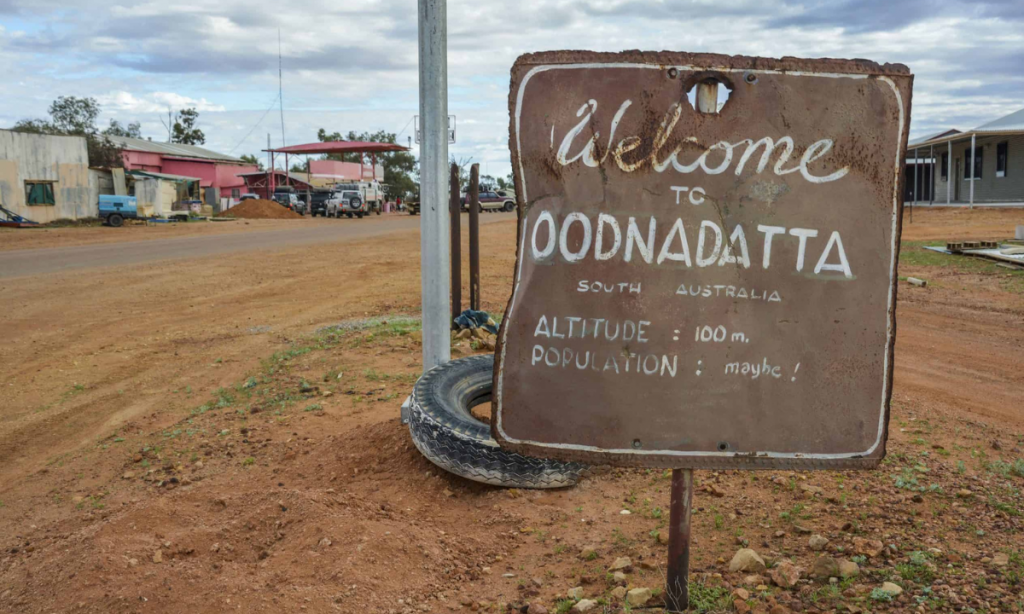 Late last year, the Oodnadatta Common Overlap Proceeding between Walka Wani and Arabana concluded with a Federal Court judgement by Justice White that dismissed Arabana's application and granted native title to Walka Wani.
Arabana and the State sought leave to appeal the decision, which this month led to a full Federal Court judgement to reverse Walka Wani's determination and dismiss Arabana's claim in favour of the State.
Walka Wani people are disappointed by the decision and are considering their options.
Call out to Peramangk people 
SANTS held a community meeting at Mount Barker this month to discuss a potential native title claim over the Eastern Mount Lofty Ranges.
Peramangk people with ancestral connections to the area below are encouraged to contact our office to be part of the future research process.
Please call 8110 2800 or email EmilyO@nativetitlesa.org and KrystleF@nativetitlesa.org.
Kaurna artefacts returned from Germany
On July 7, the Far West Coast Aboriginal community and representatives of the South Australian Museum gathered at Koonibba for the return of 10 ancestors to Country.
In August, the Kaurna people had four items returned from the Grassi Museum in Germany.
The artefacts will be cared for by AIATSIS before they make their way back to community for an on Country return event later this year.
The over 180-year-old cultural heritage items – a kathawirri (sword), tantanaku (club, digging stick or barkpeeler), wirnta (spear), and wikatyi (net) – are highly significant for Kaurna people.
They have been discussing the return with the Grassi Museum since 2019 with support from the German government.
Advocating for Aboriginal rangers in SA 
SANTS was part of a meeting with Susan Close MP and Country Needs People this month to discuss how the state government can better support Aboriginal rangers.
The meeting followed an Aboriginal ranger workshop earlier this year, where Traditional Owners called on the Deputy Premier to provide a funding boost to rangers in South Australia.
While there is yet to be a solid commitment from the Malinauskas Government, we hope these discussions will lead to more employment and training opportunities for Traditional Owners.
Save the date: PBC Forum 
SANTS is convening a PBC and native title group forum on 26-27 September at Rydges South Park, 1 South Terrace, Adelaide.
The meeting will provide an opportunity to discuss:
• Cultural heritage
• Closing the Gap
• Ranger programs
• Climate change
• Landscape Act review
• Other matters of importance to PBC/NT Groups.
All PBCs and native title groups are invited to the forum. SANTS can support travel and associated costs for two representatives from each group and provide a video conference link to attend remotely.
Please contact our office to confirm your attendance by calling 8110 2800 or emailing MarilynW@nativetitlesa.org.