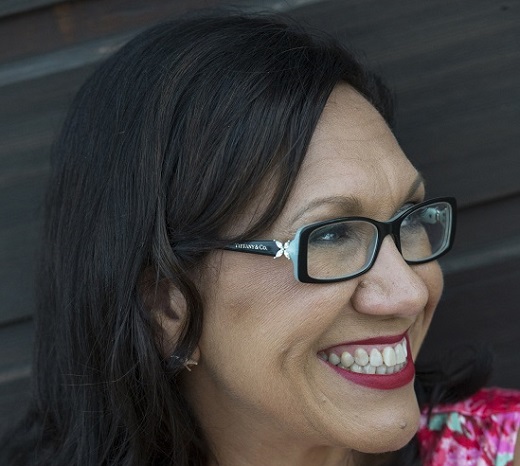 4 September 2018
Memories Of Growing Up Aboriginal In Australia
"I didn't know I was black till I was seven years old.I didn't know that people would eventually cross the street to avoid walking on the same path as me. I didn't know that people would define me as 'not looking that Aboriginal' as if it were a compliment. I never foresaw that people would think they understood my story before they heard a word pass through my lips" Zachary Penrith-Puchalski
A new book that reveals Indigenous people's memories of growing up was created to help develop understanding between black and white Australia, says Wiradjuri author Anita Heiss.
She is the editor of the book Growing Up Aboriginal in Australia.
"What we wanted to do with this book was we wanted readers to understand first-hand from us, in our voices, as First Nations people directly, what our life experiences were, as children, and as teenagers, being socialised, as Aboriginal people, in this country" said Ms Heiss.
While the stories are personal, it reflects a wider national experience she said.
"I personally believe that how we grow up as a nation is linked to how we grow up as individuals.
"I think that if non-indigenous Australians can understand how we have grown up then they'll have a better understanding of who we are today, and perhaps a greater sense of community can be created between black and white Australia" said Ms Heiss.
"Black bum:these two words mark the first time I realised I was different because my difference was pointed out to me.I was five years old, in my first year of primary school in Canberra and this small barb was thrown at me by another girl in my class" Celeste Liddle
The book holds the stories of a diverse group of Indigenous people from across Australia, 'from Nukunu to Noongar, Wiradjuri to Western Arrente, Ku Ku Yalinji to Kunbidji, Gunditjamara to Gumbaynggirr and many places in between' says Ms Heiss in the book's introduction.
The life stories come from people of a variety of backgrounds; from boarding schools, prison, from schoolchildren, university students and grandparents, opera singers, actors, journalists, academics and activists.
Some are well known figures or published authors, others had never been published before they submitted their childhood memories.
"We've got 52 different voices in this anthology, and so it's not just one person saying this was my experience.
"There's 52 diverse voices from right across the country" said Ms Heiss
While there is diversity in the voices and stories, there are many similarities said Ms Heiss.
"Well, the big theme is about identity.
"So the Aboriginality and how individuals define that for themselves. But also how identity has been imposed on people.
"I once had a friend who said to me, somewhat confused, 'If your mum is white and your dad is black, then why aren't you grey?" I was ten.I laugh sometimes when I think of that remark, not because it was humorous but because, funnily enough, that's how my life felt most days.My world was often grey.Every area was a grey area because of who I was; a grey Aboriginal" Melanie Mununggurr-Williams
The issue of "looking Aboriginal" is a recurring theme across the stories Ms Heiss told Aboriginal Way.
"The biggest thing was the obsession that people wrote about that non-indigenous Australians have about how we look. Our skin colour. And 'you don't look Aboriginal', that sort of obsession" Ms Heiss said.
"I remember lying under our big Poinciana tree in the backyard and trying to come up with theories about why I was so pale and freckled.I can't remember many of them now, but one does stand out:that I was white and my dad was black, because I had been born her, in this country.I thought if I had been born in Vanuatu, I would have taken after my father" Amy McQuire
The book also holds a lot of discussion about kinship. About the relationships with parents, siblings, grandparents and extended family can connect people to their history, culture and identity.
"Connection to family and country, Australian history, I should say, was one of the central themes" Ms Heiss said.
"Like my family before me, I grew up on the far north coast of New South Wales, and call the regions of the north and south of the Clarence River – the Bundjalung and Gumbaynggirr nations' home.It is the place where my relatives reside today, and where I visit frequently to walk on country to reaffirm my identity and learn to be a Bundjalung and Gumbaynggirr man, a Koori, an Aboriginal" Todd Phillips
Racism is an unavoidable reality that is recalled in the lives of almost all contributors.
"I think one of the things that stood out that shocked me was the level of racism in the education system that was flagged in many stories, from primary right through to the tertiary level" said Ms Heiss.
"Which made the purpose of this book even more significant because it is firstly directed at a high school audience" she said.
"Then it felt as though I'd been found out by my whole school, and I was instantly confronted with an onslaught of questions and reactions that I was in no way prepared for. 'Do you believe in the Dreamtime?" "Like, how much Aboriginal are you though?On quarter?A sixteenth?' I was ashamed when I couldn't come up with the right answers, so very quickly.I became obsessed with building myself into a spokesperson of sorts for Aboriginal Australia to my white friends and even whiter school environment." Marlee Silva
The book aims to increase awareness by teachers about Aboriginal cultures and the impact of racism on Indigenous students. Ms Heiss is encouraging teachers to read and consider the personal stories in the book.
"I'm really excited then in a couple of weeks' time I'm going to be speaking at Melbourne University at a teacher professional staff development day.
"Every single delegate, the 600 of them, will get a copy of this anthology. And I know that it will impact on their understanding of who we are" she said
While conceived as a learning tool, the book is engaging and readable on its own terms for general readers.
"There was no desire for this to be an academic work. We just wanted people to tell your story the way you remember it actually.
"While there are some very challenging things, issues, dealt with in the anthology, it has a lot of humour.
"I think there's a lot of warmth in there, and you can read in almost every story a generosity of spirit from the author.
"Each and every one of them, I believe, understood that they could help make change by sharing this story. And that's what this book is really about" said Ms Heiss.
"Some of my earliest memories come from the time I spent in a native mission.All I wanted was to hug my big brother – my hero; my world.I just wanted some comfort from him.I couldn't stop the tears that rolled down my face.I was not allowed to talk to him, even though we were in the same mission.I was six years old, for goodness sake, and couldn't understand why they wouldn't let me touch him" Carol Pettersen
Growing up Aboriginal in Australia is published by Black Inc Books
All quotes above taken from that book
Photo of Anita Heiss top – by Amanda James
By Lucy Kingston